5 Fun-Filled Reasons to Relocate to Waterloo Ontario in 2023
Posted by Anurag Sharma on Thursday, April 27, 2023 at 9:21:11 AM
By Anurag Sharma / April 27, 2023
Comment
Waterloo, Ontario is located in the heart of its namesake, Waterloo Region. In Ontario, residents often refer to Waterloo city centre as "uptown," whereas the "downtown" is considered the Kitchener city center. Kitchener and Waterloo are both referred to as "Kitchener-Waterloo." In Waterloo, you will be met with some of Ontario's finest scenery, outstanding job opportunities, and family-friendly hotspots. Here, you can find affordable housing, friendly neighbors, and easy access to the city. There is much to do here for those who like to be kept busy by fun activities to keep you social and busy for years.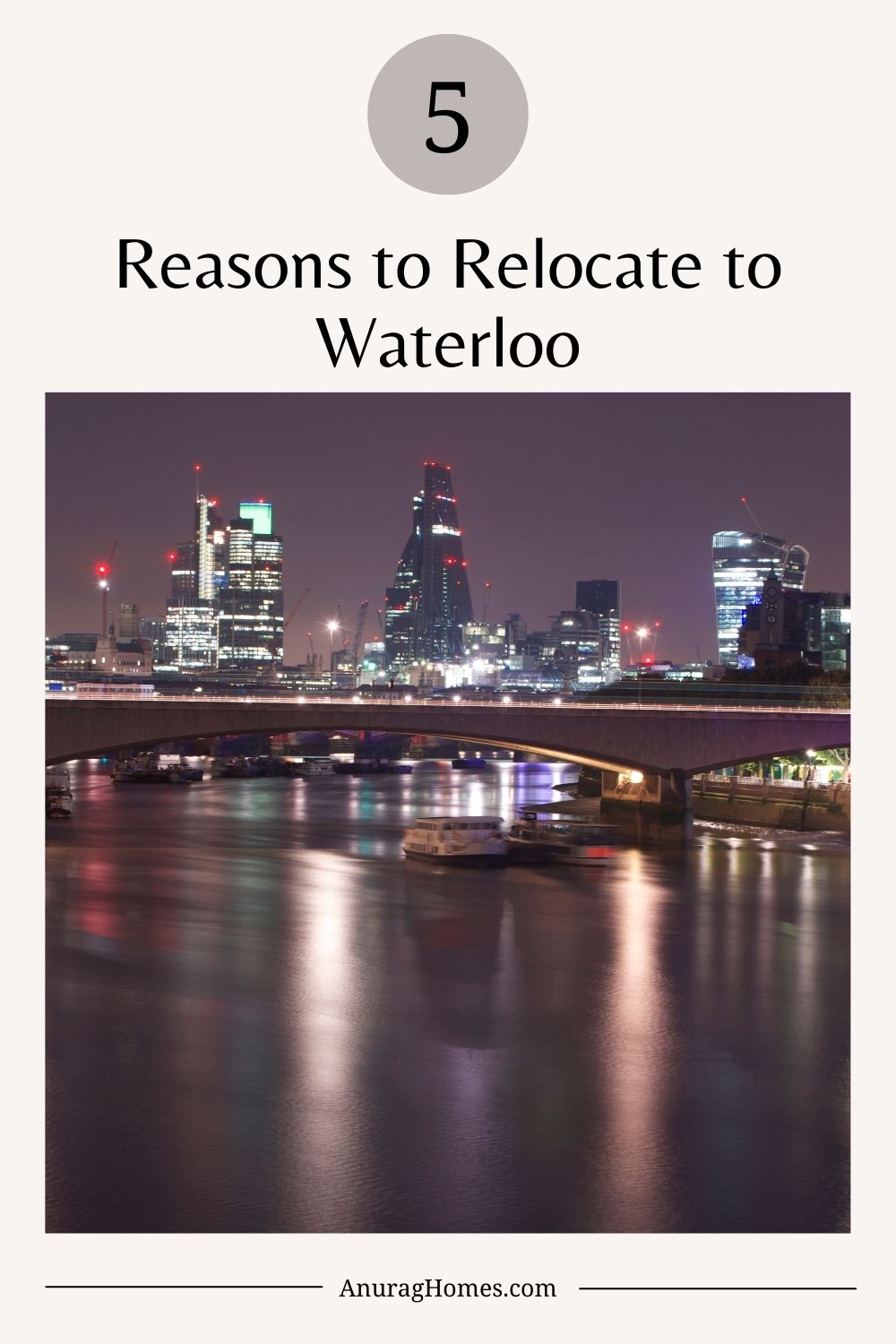 Continue reading to find 5 fun-filled crazy reasons to relocate to Waterloo, Ontario.
5. Affordable
An attraction that brings flocks of newcomers every day to Waterloo is the affordability of housing. The average price of a home in Waterloo is 200k. It's no wonder that buyers choose the city and commute over astronomical housing prices.
4. Jobs
The tech sector of Waterloo has boomed in recent years, and there is an expanding Google headquarters as well as Shopify and Vidyard, making Waterloo a great ideal place to call home for anyone graduating in the field. The unemployment rate sits at 5.5%, making this area a great place for graduates to find a quick job in any desired field.
3. Weather
In Waterloo, Ontario, you are sure to experience all four seasons. The winters tend to get icy and can be rough for those unacquainted with colder weather. The summers in Waterloo work well at balancing out the cold, especially when temperatures reach an all-high partnered with humid days. Like living in any area known to have all four seasons, the best part about enjoying the scenery is by watching each season take full effect. Here, there is nothing more beautiful than watching the green spaces bud in springtime and eventually fade away to bright reds and oranges come fall.
2. Family
If you are family-orientated and always on the look for fun activities to enjoy with the kiddies, then look no further than Waterloo. Waterloo Square resides in the heart of the city and hosts many annual events such as the Buskers Festival or the Waterloo Rib Festival. When winter hits and the snow falls, the square is turned into a skating rink safe enjoyed by families for years. The city's largest sports complex (RIM) opens for fun, providing six sports fields and beach volleyball.
1. Great Schools
It is important for parents to not only worry about a place to live, but about which schools their children can attend. Waterloo is known for its eclectic array of elementary and secondary schools. Two of Canada's finest universities- Wilfred Laurier University (WLU) and the University of Waterloo (UW)- call Waterloo home.
For more local information about Waterloo, Ontario real estate, and all the best aspects of living here, check out our website.
Browse the Latest Listings in Waterloo Ontario Below