Exploring Kitchener's Neighborhoods: A Comprehensive Overview
Posted by Anurag Sharma on Wednesday, May 24, 2023 at 10:34 AM
By Anurag Sharma / May 24, 2023
Comment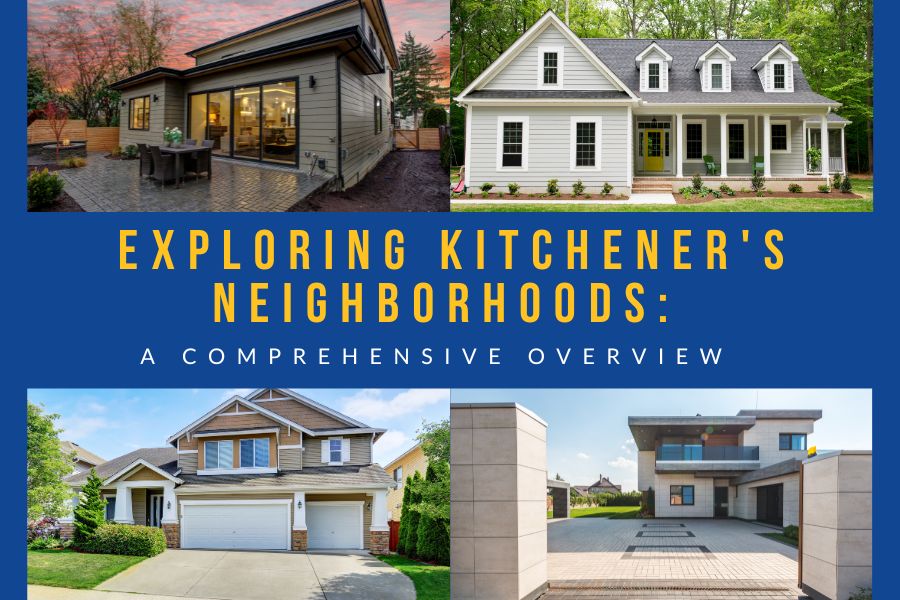 Choosing the right neighborhood is a crucial decision when it comes to finding your ideal home. In Kitchener, a city known for its diverse and vibrant communities, there are plenty of options to consider. Each neighborhood offers unique characteristics, amenities, schools, transportation options, and more. In this blog post, we will take you on a comprehensive journey through Kitchener's neighborhoods, providing valuable insights to help you make an informed decision when choosing your next home.
Nestled in the heart of the city, Downtown Kitchener is a lively neighborhood that combines residential, commercial, and entertainment elements. Its unique characteristics include trendy shops, delectable restaurants, and a thriving arts and culture scene. The neighborhood boasts beautiful parks and hosts a vibrant Farmer's Market. With a range of housing options, from loft-style condos to heritage homes, downtown living offers a dynamic and convenient lifestyle.
Located just south of Downtown Kitchener, Victoria Park is known for its charming tree-lined streets and historic homes. This family-friendly neighborhood offers a tranquil atmosphere with close proximity to the city center. Residents enjoy the picturesque Victoria Park, a central gathering place for community events and festivals. The area offers a mix of housing options, including single-family homes and townhouses, with varying architectural styles.
Laurentian West is a thriving suburban neighborhood situated in the northwest part of Kitchener. This community is known for its family-friendly environment, well-regarded schools, and abundant amenities. With plenty of parks, playgrounds, and sports fields, it's an ideal place for active families. Housing options in Laurentian West consist of spacious single-family homes, townhouses, and condominium complexes.
For those seeking a nature-focused neighborhood, Chicopee is a fantastic option. Situated in the southeast of Kitchener, this area is characterized by its proximity to the Chicopee Ski & Summer Resort, which offers outdoor recreational activities year-round. With its rolling hills and picturesque landscapes, Chicopee provides a tranquil retreat while still being conveniently located to the city. The neighborhood features a mix of housing styles, including detached homes and townhouses.
Forest Heights, located in the southwest part of Kitchener, is a well-established and family-oriented neighborhood. Known for its excellent schools and abundance of green spaces, Forest Heights offers a suburban lifestyle with easy access to urban amenities. The area features a variety of housing options, including spacious single-family homes and townhouses, making it attractive to families at different stages of life.
Factors to Consider
When choosing a neighborhood in Kitchener, it's essential to consider factors such as proximity to schools, amenities, transportation options, and average home prices. Assess your lifestyle preferences, commute requirements, and desired amenities to find the neighborhood that best suits your needs.
Conclusion
Exploring Kitchener's neighborhoods provides a wealth of opportunities to find your perfect home. Whether you're drawn to the energetic vibe of downtown living, the tranquility of suburban communities, or the charm of historic neighborhoods, Kitchener has something to offer everyone. By understanding the unique characteristics, amenities, schools, and transportation options of each neighborhood, you can make an informed decision and find your ideal place to call home in Kitchener.
Check out all the latest Kitchener Real Estate Listings Below