What Determines A Home's Worth?
Posted by Anurag Sharma on Thursday, June 15, 2023 at 9:18:06 AM
By Anurag Sharma / June 15, 2023
Comment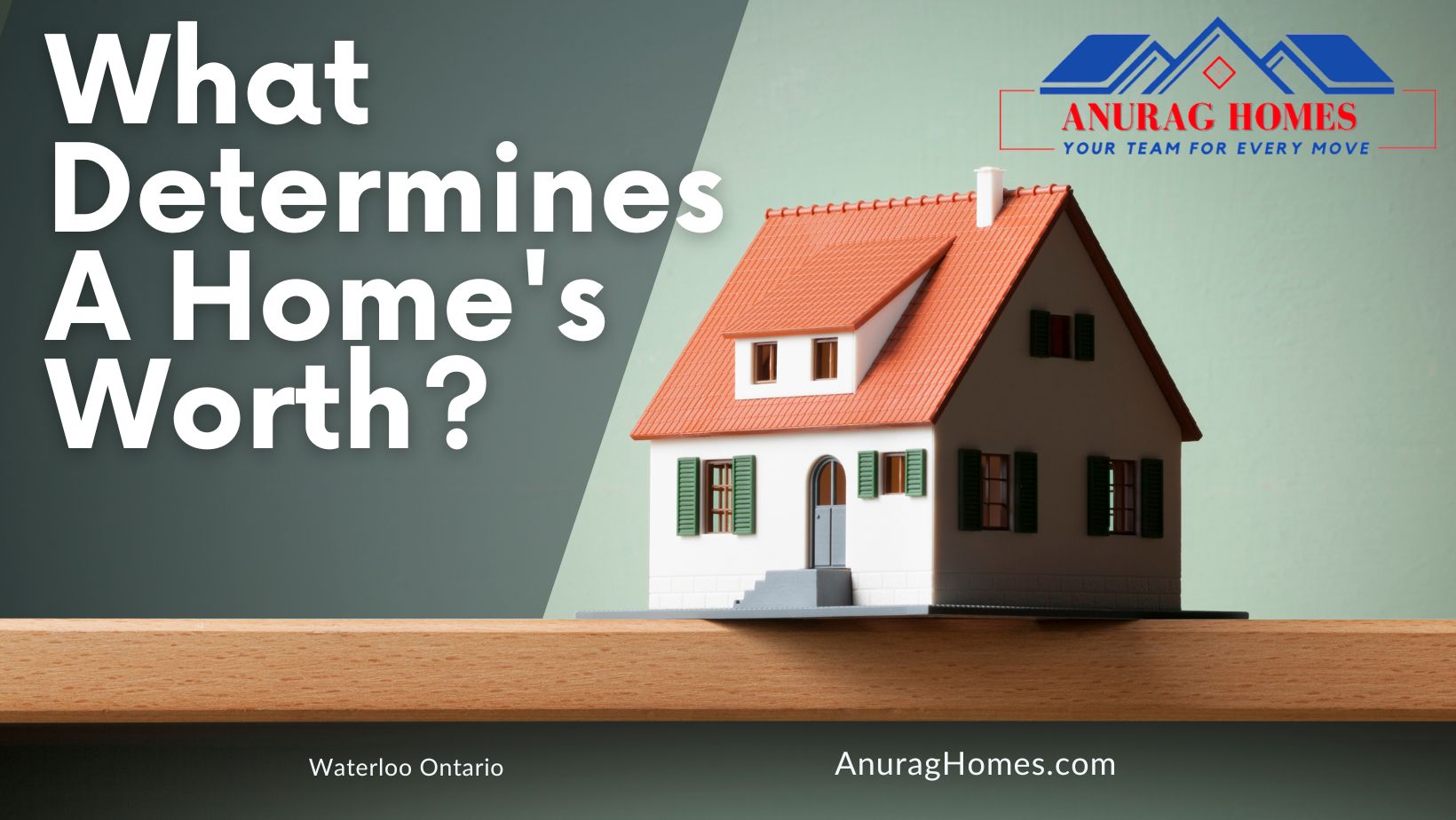 Home value is important to homeowners. It's generally based on what a buyer is willing to pay in the current market for your home. This can change drastically depending on the buyer and the current market status. In addition to these two factors, you might want to know how a home's worth is determined so, let's take a look at some of the important factors.
What Determines A Home Worth?
Neighbourhood Comps
One of the best indicators of the value of your home is the sale price of similar homes in your neighbourhood. These will be homes that have sold recently. These homes are considered comparable and this phrase gets shortened to "comps". A comparative market analysis or the home appraisal does this value. This isn't an exact science because no two comps are the same but it is helpful to give you a baseline.
Location
Location is everything when it comes to real estate but it is also in the eye of the beholder. You might live in the perfect location close to all of your favourite amenities and work, however, that might not be the case for every buyer. Your home's proximity to quality schools, employment opportunities, and shopping and entertainment will play a huge role in the value of its location.
Size & Space
When you are estimating your home's market value the size of your home is an essential element. A bigger home will have s higher valuation. Homes are valued at s price per square foot and this can vary greatly depending on where you are buying the home. Usable space is highly factored into this. Appraisers value livable space and it is important to buyers. Bedrooms and bathrooms are highly valued, so the more you have, the more your home will generally be worth.
Age & Condition
A newer or updated home will appraise at a higher value than an older home. Critical parts of the home like the roof, plumbing, and electrical will be of the utmost importance and when they are new or upgraded then they will likely not break down for some time. This increases your home's overall value. Most buyers desire a move-in ready home and will pay more for that kind of security.
Upgrades
Any updates or upgrades you do will add value t your home. Putting in new appliances or a new HVAC system will certainly up the value because buyers will be less concerned with these things breaking down or needing immediate maintenance.
Local Market
The local market says a lot about our home's value. If you are buying in a buyer's market then you will likely have more negotiation power. If you are selling in a buyer's market then you will have to make adjustments to attract more offers. The market's condition will affect how long it takes for your home to sell.
In Conclusion
One of the best ways to determine your home's work is by working with an experienced agent who knows the area and can accurately assist you in this process. For more information on your home's worth and to start selling your home, contact us.
Find Out What Your Waterloo Area Home is Worth Now