Huron Park Kitchener Ontario Real Estate
Homes and Houses for Sale in Huron Park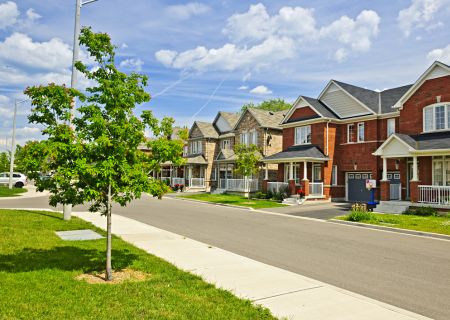 Located in Kitchener, Ontario, Canada, Huron Park is a vibrant neighborhood renowned for its flourishing tech industry, rich cultural events, and diverse community. With easy access to major roads and highways, green spaces for outdoor activities, and a variety of amenities like shopping centers and restaurants, Huron Park offers a fulfilling urban living experience. Families will appreciate the convenient proximity to schools, while the welcoming community provides opportunities for local events and a sense of belonging. Kitchener's lively arts scene with events, festivals, and museums adds to the enriching lifestyle. For professionals, the thriving tech industry and diverse sectors present exciting job prospects. While each experience is unique, exploring Huron Park can provide a vivid picture of this dynamic neighborhood, and further research and visits are recommended for an updated understanding of life in Kitchener's Huron Park.
Whether it's a condo or a house, estate, or property of any kind, trust your next real estate purchase to Anurag Homes, experts in Kitchener Ontario real estate and properties. Sign up for our property tracker to be notified when new listings in this area become available, save your favourites or contact our office below the listing for a personal touch to your home-buying experience.
Huron Park Real Estate
September 22, 2023
Search Kitchener Neighbourhoods
Things to Do in Huron Park
Here are some things you can do in and around Huron Park, Kitchener:
Huron Park Recreation Centre: The recreation center offers various sports facilities, fitness classes, and programs for people of all ages. You can engage in sports like basketball, badminton, and volleyball or take part in fitness activities and group classes.
Visit Parks and Green Spaces: Huron Park is known for its parks and green areas, providing a peaceful setting for picnics, leisurely walks, or enjoying outdoor activities with family and friends.
Cultural Events and Festivals: Keep an eye out for local cultural events and festivals organized in and around Kitchener. These events celebrate art, music, food, and traditions, offering an opportunity to experience the city's diverse culture.
Explore Downtown Kitchener: Head to downtown Kitchener to explore various shops, restaurants, and cafes. You can enjoy a meal at one of the local eateries or shop for unique items in the boutiques.
The Museum: Located in downtown Kitchener, The Museum offers interactive exhibits and programs that focus on art, technology, and cultural history. It's a great place to learn and have fun with the whole family.
Victoria Park: While not directly in Huron Park, Victoria Park is a beautiful green space in downtown Kitchener, offering walking paths, playgrounds, and a boathouse where you can rent paddleboats during the summer.
Attend Local Sports Events: Check out if there are any local sports events or games happening nearby. Kitchener has sports teams participating in various leagues, and attending a game can be an enjoyable experience.
Community Events: Stay connected with the local community through neighborhood events, workshops, or gatherings organized in Huron Park or nearby areas.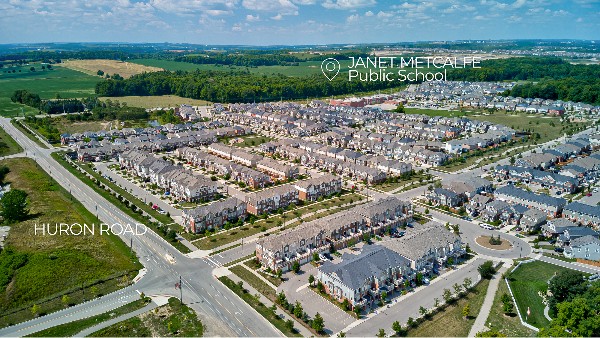 Please note that the availability of activities and events might have changed since my last update. I recommend checking local websites, event listings, or community boards for the most up-to-date information on things to do in and around Huron Park, Kitchener.
Huron Park Schools
The Waterloo Region District School Board (WRDSB) is responsible for the public elementary and secondary schools in the area, including Huron Heights Secondary School and Huron Public School. The Waterloo Catholic District School Board (WCDSB) oversees the Catholic elementary and secondary schools in the region, including St. Kateri Tekakwitha Catholic Elementary School and Blessed Sacrament Catholic Elementary School.
Huron Park Real Estate
Huron Park, as part of Kitchener, Ontario, likely offers a mix of residential properties, including single-family homes, townhouses, and condominiums. The real estate market in Kitchener-Waterloo, where Huron Park is situated, is known for its stability and is influenced by factors such as amenities, schools, transportation, and the region's economic health.
If you would like more information on Huron Park real estate listings, contact us. We would be happy to assist you with the request for more information you need or to schedule a home tour. Huron Park is a beautiful place to call home and we would be delighted to be a part of your homebuying journey.
Contact Your Kitchener Realtor®