Laurentian Hills Kitchener Ontario Real Estate
Homes for Sale in Laurentian Hills
Located in the heart of Ontario, Canada, Laurentian Hills is a captivating municipality that leaves both visitors and residents in awe of its breathtaking charm. Cradled by the serene waters of the Ottawa River, this enchanting town offers an abundance of natural beauty, beckoning adventurers to explore its wonders. With its lush landscapes and a myriad of outdoor recreational activities to indulge in, Laurentian Hills is a treasured sanctuary for nature enthusiasts and anyone seeking tranquility amidst picturesque surroundings.
Whether it's a condo or a house, estate, or property of any kind, trust your next real estate purchase to Anurag Homes, experts in Kitchener Ontario real estate and properties. Sign up for our property tracker to be notified when new listings in this area become available, save your favourites or contact our office below the listing for a personal touch to your home-buying experience. We are your Kitchener Realtors® and would love to help you find the perfect home today.
Laurentian Hills Real Estate
September 23, 2023
Search Kitchener Neighbourhoods
Things to Do in Laurentian Hills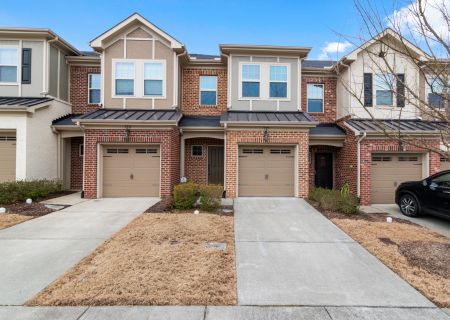 Laurentian Hills, nestled in the scenic landscapes of Ontario, Canada, offers a wide range of activities and attractions for locals and visitors alike. Here are some things to do in Laurentian Hills:
Outdoor Adventures: Explore the natural beauty of the area by hiking through the lush forests and along the Ottawa River. Several trails are catering to different skill levels, offering stunning views and opportunities to spot local wildlife.
Water Activities: Take advantage of the Ottawa River's presence and enjoy water-based activities such as kayaking, canoeing, fishing, or simply relaxing by the waterfront.
Laurentian View Dairy: Visit this local dairy farm to experience the charm of rural life and enjoy fresh dairy products, including their famous ice cream.
Golfing: Tee off at one of the scenic golf courses in the region, where you can challenge your skills amidst the picturesque landscape.
Snowmobiling and Winter Sports: During the winter months, snowmobiling is a popular activity in Laurentian Hills, and there are also opportunities for cross-country skiing and snowshoeing.
Laurentian Hills Museum: Delve into the area's history and culture by visiting the local museum, where you can learn about the region's heritage and development.
Laurentian Beach: Spend a leisurely day at Laurentian Beach, where you can relax on the sandy shore, swim in the refreshing waters, or have a picnic with friends and family.
Fishing: The Ottawa River provides excellent fishing opportunities for anglers, with various fish species awaiting a skilled catch.
Laurentian Hills Scenic Lookout: Enjoy panoramic views of the surrounding landscapes by visiting one of the scenic viewpoints in the area.
Community Events: Keep an eye out for local events and festivals that take place throughout the year, offering a chance to immerse yourself in the community's vibrant spirit and culture.
Remember that activities may vary seasonally, so it's a good idea to check for updated information and availability before planning your adventures in Laurentian Hills.
Laurentian Hills Schools
Laurentian Hills, being a municipality in Ontario, Canada, is likely to be a part of the Renfrew County District School Board (RCDSB) or the Renfrew County Catholic District School Board (RCCDSB). The Renfrew County District School Board (RCDSB) oversees the public schools in the area, while the Renfrew County Catholic District School Board (RCCDSB) governs the Catholic schools. These boards are responsible for managing elementary and secondary education within their respective jurisdictions.
Laurentian Hills Real Estate
Laurentian Hills is known for its tranquil and picturesque surroundings, making it an attractive location for people seeking a peaceful and nature-oriented lifestyle. The real estate market in the area may include single-family homes, cottages, vacant land, and potentially some commercial properties. Property prices can vary based on factors such as location, size, amenities, and market conditions.
In Conclusion
If you would like more information on Laurentian Hills real estate listings, contact us. We would be happy to assist you with the request for more information you need or to schedule a home tour. Laurentian Hills is a beautiful place to call home and we would be delighted to be a part of your homebuying journey.
Contact Your Kitchener Realtor®