Pioneer Tower West Kitchener Ontario Real Estate
Homes for Sale in Pioneer Tower West
Pioneer Tower West, located within the city of Kitchener, Ontario, Canada, stands as a captivating neighborhood celebrated for its mesmerizing natural allure, serene ambiance, and family-friendly atmosphere. Initiate your online exploration now for available residences and homes for sale in Pioneer Tower West, Kitchener Ontario. Whether you're in search of a condominium or a house, an estate, or any type of property, rely on Anurag Homes for your upcoming real estate acquisition. As specialists in Kitchener Ontario real estate and properties, we've got you covered.
Sign up for our property tracker to be notified when new listings in this area become available, save your favourites or contact our office below the listing for a personal touch to your home-buying experience. We are your Kitchener Realtors® and would love to help you find the perfect home today.
Pioneer Tower West Real Estate
September 23, 2023
$1,850,000
Med. List Price
Search Kitchener Neighbourhoods
Things to Do in Hidden Valley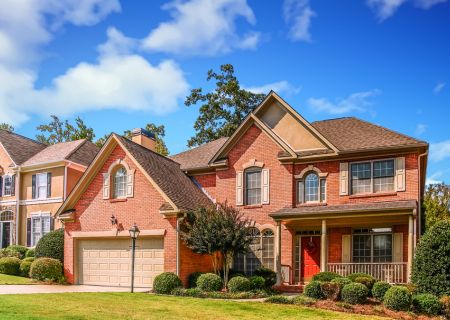 Hidden Valley offers a range of activities and attractions to enjoy. Here are some things you can do in the Hidden Valley neighborhood of Kitchener:
Explore Nature: Hidden Valley is blessed with abundant natural beauty. Take a leisurely stroll or go for a bike ride along the neighborhood's scenic trails. Enjoy the lush greenery, mature trees, and picturesque landscapes. McLennan Park and Huron Natural Area are great spots to immerse yourself in nature.
Visit Parks and Playgrounds: Hidden Valley has several parks and playgrounds where you can relax, have a picnic, or engage in outdoor activities with family and friends. Explore the spacious grounds of Hidden Valley Park or enjoy the playgrounds at Chicopee Hills Park.
Go Hiking and Biking: Lace up your hiking boots or hop on your bike and discover the nearby trails. The Grand River Conservation Area offers beautiful hiking trails with breathtaking views. It's a perfect opportunity to connect with nature and stay active.
Join Community Events: Hidden Valley has a vibrant community spirit, and throughout the year, there are often events and activities organized for residents. Keep an eye out for local festivals, markets, or community gatherings to get involved and meet your neighbors.
Engage in Water Activities: Hidden Valley is conveniently located near the Grand River, where you can enjoy various water activities. Rent a kayak or canoe and paddle along the river, or try your hand at fishing for a relaxing day on the water.
Visit Nearby Attractions: Hidden Valley provides easy access to other attractions in Kitchener. Explore the vibrant downtown area, visit museums like THEMUSEUM or the Waterloo Region Museum, or catch a live performance at the Centre In The Square.
Enjoy Shopping and Dining: Indulge in some retail therapy or treat yourself to a delicious meal at the nearby shopping centers and restaurants. Sunrise Shopping Centre and Laurentian Power Centre offer a variety of shops and dining options to cater to different tastes.
Engage in Sports and Recreation: Hidden Valley has facilities for sports and recreation. Play a round of golf at nearby golf courses, join a local sports club, or make use of the community centers that provide amenities for various activities.
Hidden Valley offers a diverse range of activities that cater to nature lovers, families, outdoor enthusiasts, and those seeking community engagement. Whether you prefer to relax in natural surroundings or explore the city's attractions, Hidden Valley has something for everyone.
Hidden Valley Schools
The Hidden Valley neighborhood in Kitchener, Ontario, falls under the jurisdiction of the Waterloo Region District School Board (WRDSB) and the Waterloo Catholic District School Board (WCDSB).
Hidden Valley Real Estate
Hidden Valley in Kitchener offers a diverse selection of housing options suitable for different preferences and budgets. The neighborhood features single-family homes, townhouses, and low-rise apartment buildings, often with well-maintained yards and spacious interiors. Architectural styles range from traditional designs to modern and contemporary builds, providing a variety of choices, including charming bungalows and two-story homes. Home prices are influenced by factors such as location, size, condition, and amenities.
In Conclusion
If you would like more information on Hidden Valley Real estate listings, contact us. We would be happy to assist you with the request for more information you need or to schedule a home tour. Hidden Valley is a beautiful place to call home and we would be delighted to be a part of your homebuying journey.
Contact Your Kitchener Realtor®