Trussler Kitchener Real Estate
Homes for Sale in Trussler
In the picturesque landscape of Kitchener, Ontario, lies the enchanting neighborhood of Trussler. This idyllic community offers a harmonious blend of natural serenity and modern convenience, captivating residents with its lush surroundings, well-designed homes, and a strong sense of community. As one sets foot in Trussler, they are greeted by tree-lined streets, verdant parks, and a tranquil atmosphere that beckons both nature enthusiasts and those seeking a peaceful suburban haven. With its perfect fusion of suburban charm and urban accessibility, this neighborhood stands as a testament to the harmonious coexistence of modern living and the great outdoors.
Whether it's a condo or a house, estate, or property of any kind, trust your next real estate purchase to Anurag Homes, experts in Kitchener Ontario real estate and properties. Sign up for our property tracker to be notified when new listings in this area become available, save your favourites or contact our office below the listing for a personal touch to your home-buying experience. We are your Kitchener Realtors® and would love to help you find the perfect home today.
Trussler Real Estate
September 23, 2023
Search Kitchener Neighbourhoods
Things to Do in Trussler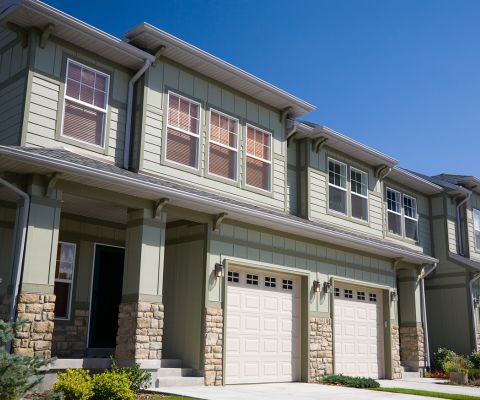 Trussler offers a plethora of activities and attractions that cater to a diverse range of interests. Whether you're an outdoor enthusiast, a food lover, or someone who appreciates community engagement, this neighborhood has something for everyone.
Explore Natural Beauty: Embrace the tranquility of the Trussler Forest Heights' lush surroundings by taking leisurely walks or bike rides along the tree-lined streets and scenic trails. The nearby Huron Natural Area offers a wonderful opportunity to immerse yourself in the beauty of nature, with its hiking trails, boardwalks, and diverse wildlife.
Community Parks: The neighborhood boasts well-maintained community parks, such as Forest Heights Community Park, where you can enjoy picnics, play sports, or simply unwind while surrounded by greenery. These spaces are perfect for spending quality time with family and friends.
Local Dining: Discover a variety of local eateries that showcase the culinary diversity of the area. From cozy cafes serving artisanal coffee to charming restaurants offering global cuisines, you'll find plenty of options to satisfy your taste buds.
Community Events: Trussler Forest Heights fosters a strong sense of community through various events and gatherings. Keep an eye out for seasonal festivals, farmers' markets, and neighborhood barbecues, where you can connect with your neighbors and make lasting memories.
Recreational Facilities: Stay active and fit by utilizing the recreational facilities available in the neighborhood. These may include sports fields, tennis courts, and fitness centers, providing ample opportunities for a healthy lifestyle.
Educational Institutions: For families, the presence of reputable schools and educational institutions in the vicinity ensures that children receive quality education within a convenient distance.
Shopping: Indulge in retail therapy at nearby shopping centers and boutiques. Explore local shops for unique finds or visit larger commercial areas for a wide range of retail options.
Arts and Culture: Immerse yourself in the local arts scene by attending art exhibitions, cultural performances, and theater productions in the vicinity. Engaging with the arts can provide a deeper connection to the community.
Outdoor Recreation: The neighborhood's proximity to natural areas allows for various outdoor activities such as birdwatching, photography, and nature appreciation. Consider joining local nature clubs or photography groups to share your interests with like-minded individuals.
In Trussler Forest Heights, the blend of natural beauty, recreational opportunities, and community engagement ensures that residents have a well-rounded and enriching living experience. Whether you're seeking adventure, relaxation, or a strong sense of belonging, this neighborhood offers a wide array of activities to suit your preferences.
Trussler Schools
Trussler Forest Heights falls within the school district of the Waterloo Region District School Board and the Waterloo Catholic District School Board, which are the main educational authorities responsible for public and Catholic schools in the area. The specific schools that serve the Trussler Forest Heights neighborhood can include elementary schools, middle schools, and high schools, depending on grade levels.
Trussler Real Estate
Trussler in Kitchener, Ontario, presents a diverse real estate landscape encompassing single-family homes of varying architectural styles, townhouses offering a balance between space and maintenance, and condominiums with convenient amenities. The neighborhood's housing options cater to different preferences and lifestyles, often embracing the natural surroundings through access to parks, green spaces, and walking trails.
In Conclusion
If you would like more information on Trussler real estate listings, contact us. We would be happy to assist you with the request for more information you need or to schedule a home tour. Trussler is a beautiful place to call home and we would be delighted to be a part of your homebuying journey.
Contact Your Kitchener Realtor®