Victoria Hills Kitchener Real Estate
Homes for Sale in Victoria Hills
Within the vibrant city of Kitchener, Ontario, Victoria Hills stands as a welcoming neighborhood that seamlessly blends modern convenience with a strong sense of community. This established residential area, situated in the heart of the Waterloo Region, offers a picturesque setting where families, professionals, and individuals of all walks of life come together to enjoy a balanced and enriching lifestyle. With its proximity to amenities, educational institutions, and a thriving technological landscape, Victoria Hills captures the essence of comfortable living in one of Canada's dynamic urban centers.
Start your online search here for all homes and houses for sale in Victoria Hills in Kitchener Ontario. Whether it's a condo or a house, estate, or property of any kind, trust your next real estate purchase to Anurag Homes, experts in Kitchener Ontario real estate and properties. Sign up for our property tracker to be notified when new listings in this area become available, save your favourites or contact our office below the listing for a personal touch to your home-buying experience. We are your Kitchener Realtors® and would love to help you find the perfect home today.
Victoria Hills Real Estate
September 23, 2023
Search Kitchener Neighbourhoods
Things to Do in Victoria Hills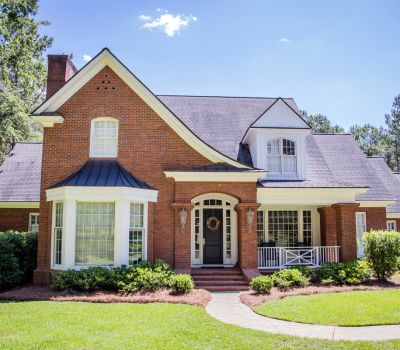 In Victoria Hills and the surrounding Kitchener area, there's an array of activities and attractions to suit diverse interests. Whether you're seeking outdoor adventures, cultural experiences, or culinary delights, this neighborhood and its vicinity offer a plethora of options:
Victoria Park: A cornerstone of Kitchener's charm, Victoria Park is a green oasis that hosts various events throughout the year. Enjoy leisurely strolls, picnics, paddle boating, and outdoor concerts in this picturesque park.
Explore Downtown Kitchener: Wander through the downtown core, where you'll find boutique shops, art galleries, and a wide range of dining options. The Kitchener Market is a must-visit for fresh produce and local treats.
Museums and Galleries: Immerse yourself in local history and culture by visiting museums like THEMUSEUM, which features interactive exhibits, or explore the contemporary art scene at the Kitchener-Waterloo Art Gallery.
Festivals and Events: The neighborhood comes alive with various festivals, such as the Kitchener-Waterloo Multicultural Festival and the Kitchener Blues Festival, offering music, food, and entertainment for all.
Outdoor Recreation: Enjoy outdoor activities at nearby parks and trails. The Iron Horse Trail and Walter Bean Grand River Trail are perfect for walking, jogging, or cycling enthusiasts.
Tech and Innovation: Explore the Innovation District, where you can discover the innovative spirit of the region through tech meetups, events, and co-working spaces.
Culinary Delights: Savor a diverse culinary scene offering everything from local Canadian cuisine to international flavors. Check out local eateries and cafes for a taste of the area's food culture.
Live Performances: Catch a live performance at the Centre In The Square, a premier venue hosting concerts, theater productions, and other cultural events.
Sports and Recreation: Engage in recreational sports at local facilities, or catch a hockey game to support the Kitchener Rangers, the city's major junior ice hockey team.
Golf Courses: If you enjoy golf, you'll find several golf courses in the vicinity, providing opportunities for a relaxing day on the green.
Local Breweries and Wineries: Explore the craft beer and wine scene by visiting local breweries and wineries, where you can sample unique beverages made right in the region.
Whether you're an outdoor enthusiast, a culture connoisseur, or someone who simply enjoys exploring new places, Victoria Hills and its surroundings offer an enticing array of activities to keep you engaged and entertained.
Victoria Hills Schools
If you live in Victoria Hills, your children would likely attend schools within the Waterloo Region District School Board.
Victoria Hills Real Estate
The Victoria Hills real estate market in Kitchener, Ontario, offers a diverse range of property types, including single-family homes, townhouses, and potentially apartments. Property prices vary based on factors like size, condition, and location within the neighborhood, alongside broader market trends in Kitchener and the Waterloo Region.
In Conclusion
If you would like more information on Victoria Hills real estate listings, contact us. We would be happy to assist you with the request for more information you need or to schedule a home tour. Victoria Hills is a beautiful place to call home and we would be delighted to be a part of your homebuying journey.
Contact Your Kitchener Realtor®