Wyldwoods Kitchener Ontario Real Estate
Homes for Sale in Wyldwoods
In The heart of Kitchener, Ontario, are three distinct neighborhoods that embody the essence of vibrant urban living, each offering a unique blend of community charm, modern conveniences, and natural beauty. Pioneer Park, Doon, and Wyldwoods are more than just places to call home; they're thriving communities that capture the spirit of the region. From the historic charm of Pioneer Park to the tranquil allure of Doon and the natural wonders of Wyldwoods, residents here enjoy a diverse range of experiences, amenities, and a strong sense of belonging. Whether you're seeking the tranquility of suburban living, the appeal of modern development, or the beauty of a scenic retreat, these neighborhoods in Kitchener have something special to offer.
Start your online search here for all homes and houses for sale in Wyldwoods in Kitchener Ontario. Whether it's a condo or a house, estate, or property of any kind, trust your next real estate purchase to Anurag Homes, experts in Kitchener Ontario real estate and properties. Sign up for our property tracker to be notified when new listings in this area become available, save your favourites or contact our office below the listing for a personal touch to your home-buying experience. We are your Kitchener Realtors® and would love to help you find the perfect home today.
Wyldwoods Real Estate
September 23, 2023
Search Kitchener Neighbourhoods
Things to Do in Pioneer Park, Doon, & Wildwoods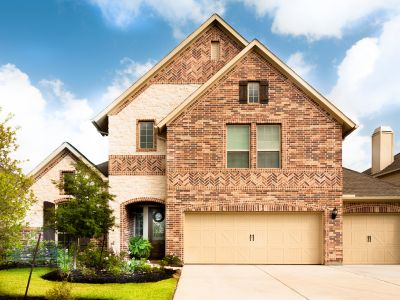 Pioneer Park, Doon, and Wyldwoods offer a variety of activities and attractions that cater to a wide range of interests. Here are some things to do in this neighborhood in Kitchener, Ontario:
Wyldwoods:
Grand River Trails: Explore the scenic beauty of the Grand River by hiking, biking, or kayaking along the various trails.
Chicopee Ski & Summer Resort: Have an exhilarating time skiing in the winter or try out summer activities like zip-lining, mountain biking, and rock climbing.
Wildlife Viewing: Wyldwoods offers fantastic opportunities to observe wildlife in their natural habitat, making it a great spot for nature enthusiasts.
Pioneer Park, Doon, & Wildwoods Schools
Generally, the school districts for Pioneer Park, Doon, and Wyldwoods would fall under the jurisdiction of the Waterloo Region District School Board and the Waterloo Catholic District School Board, which are the primary school boards serving the Kitchener area.
Key schools in these neighborhoods may include:
Wyldwoods:
Lackner Woods Public School
Pioneer Park, Doon, & Wildwoods Real Estate
Wyldwoods: Wyldwoods is a more nature-oriented neighborhood, featuring larger properties with a focus on natural surroundings and a tranquil atmosphere. It may have a mix of upscale homes and properties with larger lots, providing a sense of privacy and connection to nature.
In Conclusion
If you would like more information on Wyldwoods real estate listings, contact us. We would be happy to assist you with the request for more information you need or to schedule a home tour. Pioneer Park, Doon, & Wyldwoods is a beautiful place to call home and we would be delighted to be a part of your homebuying journey.
Contact Your Kitchener Realtor®